23 April 2013
New magazine venture aims to be "holy grail" for print publishing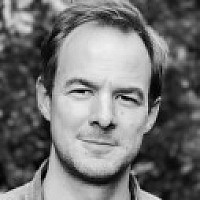 A West Yorkshire publishing company has announced the launch of a new interactive magazine that it believes is the "holy grail" for print publishing.
The new 100-page monthly glossy, iLove, will be posted to an initial list of 700,000 people when it launches in July, with data modelling used to create a "carefully selected audience" based on their interests, affordability and propensity to buy.
iLove magazine
Readers will then be able to download an app that allows them to access multimedia content and m-commerce sites via adverts and images throughout the print magazine.
The company behind the launch is Digital Space, formed in 2011 and comprising brothers Alex and James McIntosh and Adrian Fleming.
They are registered in Ilkley, which is also the sales office, although editorial is created at the company's southern office in Northampton.
Adrian Fleming, director of Digital Space, said: "iLove is the holy grail for print publishing. Readers are able to seamlessly move between content on the page and online, which gives them a richer and more immersive experience. Every image, advert and even editorial copy is able to be fully interactive.
"Early trials have shown that the insight created provides direct benefit to brands from a clearer understanding of what users are reading, interacting with and buying, in a level of detail that was previously unavailable to the medium."
Describing the magazine's future plans as "organic", fellow director James McIntosh told Prolific North that the magazine circulation may go up or down depending on the success of the first issue.
Calling it "direct response publishing", McIntosh added that iLove was an attempt to create a new route to market for brands and advertisers. He was not in a position to confirm which brands had so far signed up.
Since launching in 2011. Digital Space has worked with The Telegraph, Mirror, Daily Mail and several publishing houses including Bauer and IPC. It collaborated with Bauer on FHM Collections' interactive magazine.