04 April 2013
Bury Times increases cover price but promises "significant investment" in print edition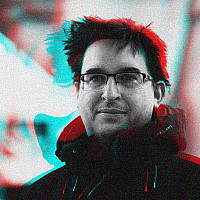 The Bury Times is to increase its cover price next week in order to fund "investment in content, staff and pages."
Editor-in-chief, Ian Savage, wrote in his column in the paper that times had been tough for regional newspapers over recent years with the fall in traditional advertising.
Benjamin & Bardsley
"This, combined with the digital information revolution, which has meant that anyone, anywhere can access news in many different formats at a time to suit them has led to the audience becoming more fragmented.
"We have decided to face up to that harsh reality and from next week you will see significant investment in the newspaper. However, this comes at an extra cost.
'As a result the Bury Times will be increasing its cover price to £1 from next week, using much of the price rise to fund this major investment."
The newspaper, published by Newsquest, has appointed 2 new reporters, Tui Benjamin and Andrew Bardsley, and from Monday promises a "bigger, more comprehensive newspaper" with more local news pages, letters, features, comment and sport.
There will be a leisure pull-out, Weekend, including interviews with local celebrities, film reviews, cookery, gardening, fashion, walks, puzzles, a listings guide and a look back at the town's history.
The changes have come about following a series of focus groups and Savage said:
"One message came across loud and clear — the reason our loyal readers are so vocal about the Bury Times, which celebrates 158 years of publication in 2013, is because you care deeply about it and place a high value on it."