22 April 2013
Black White Denim wins identity battle against 'Goliath'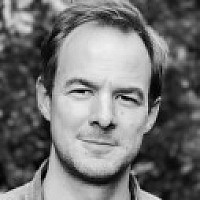 Cheshire fashion retailer Black White Denim has won its identity battle with a large distributor which had threatened to open a store with the same name in South Africa.
Last month we reported how Jo Davies, who owns the award-winning boutique in Wilmslow, was embarking on a legal fight to retain the exclusivity of the brand name.
Black White Denim in Wilmslow
She had discovered that The Scottish Knitwear Group, which runs stores for Pringle and Ben Sherman, was planning to open its own Black White Denim using the same concept and aspects of her brand's promotional material.
But after winning support from contacts in the industry, as well as mounting a high-profile media campaign, Davies has forced The Scottish Knitwear Group to back down.
Davies said: "We had to stand up to this, even though we were a small independent taking on a multi-national. We were determined not to let our name and concept be taken from us.
"We're a small independent who has carved a livelihood by establishing a clear niche through a well thought-out, hard-won concept in which we have invested all we have.
"It was a classic David v Goliath fight and, at first, The Scottish Knitwear Group tried to brush us off. However, as the case gathered momentum, and we sought the support of bodies who could leverage huge influence, it became impossible for them to ignore as to proceed would have fundamentally damaged their reputation.
In a letter to Davies, Rory Scott, managing director of The Scottish Knitwear Group, said: "It has been decided by the business not to open the intended store under the name Black-White-Denim but to rather select another name for the store."