25 April 2013
Arthur Porter advises on new Scottish business title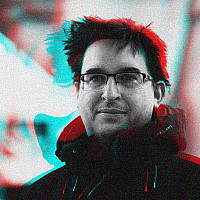 Arthur Porter, the former publisher of Manchester business paper, Crains, is advising on a new title, The Business Journal, as it launches in the Edinburgh and Fife region.
Distributed free to 10,000 businesses with a turnover of more than £1m or 5+ employees, it's being published by Romanes Media Group, which has 32 print titles and more than 30 web sites.
Much like Crains, it's based on the American model:
"Based on the hugely successful American Business Journal model, the publication will contain local business news stories, a business record section, industry company ranking lists, a growth strategies section and a people on the move section," wrote the firm in a statement.
"Readers will also be able to download tablet editions of the publication starting from the June edition."
The monthly paper will also be available on subscription (£1.99 per copy) and the first issue is out in May.
"I am very excited to be working with Romanes Media Group on The Business Journal. It is our intention for The Business Journal to become the primary source for local business news and information," said Porter.
"We can achieve this by ensuring we provide our readers with quality news and information they cannot get anywhere else. In doing so we will be able to offer businesses an ideal vehicle to promote their products and services through advertising and sponsorship."
Crains Manchester Business was established in 2007, but closed in June 2010 due to a lack of advertising revenue. It had a circulation of 11,500 in Greater Manchester.
Porter left the publication in 2009 and has since worked as a publisher and consultant on a number of titles, however, an attempt to set up a bi-weekly business newspaper in Chester, Wirral and North Wales failed when they couldn't raise enough finance.