28 March 2013
Ten Alps share issue raises £1m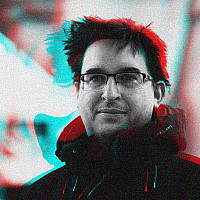 Ten Alps has raised £1m through a share issue placing and shareholder loan. It placed 24,125,000 new ordinary shares at 2p each and, in addition, its largest shareholder Herald Investment Trust has agreed to provide more than half a million pounds through a loan.
It's subscribed for 8,325,000 shares through the placing and as a result will hold a total of 95,567,428 ordinary shares, or 34.54% of the company.
Another shareholder, John Booth has subscribed for a further 2,650,000 shares which will take his holding with the John Booth Charitable Fund to 30,463,000 (11.01%).
A further 5,750,000 shares were taken up by directors of the company including Bob Geldof (who holds 5.47%), Tim Hoare (3.31%), Nitil Patel (0.52%) and chairman, Peter Bertram (1.02%).
Gross proceeds for the company, which has its publishing base in Macclesfield, amount to £1m before expenses.
The funds will be used to provide "additional working capital and to finance investment strategies of the company's existing operations."
Prolific North also understands that separately an unspecified number of production and sales roles in Macclesfield have been made redundant.