19 March 2013
"Robust" performance for UTV Media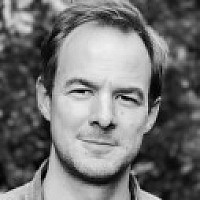 UTV Media, the owner of many of the region's radio stations including Juice FM, Wire FM, The Pulse and Radio Wave, has reported "robust" annual figures for the year to the end of December.
The group's revenues were slightly down from £121.6m in 2011 to £120.1m, while pre-tax profits were £21m compared with £23.3m the previous year. These were however transformed into a £21.6m loss after £45m of exceptional charges in 2011.
National advertising across its local radio station portfolio was down by 9%.
Chief executive John McCann
John McCann, group chief executive, said: "This is a robust performance in what continues to be a challenging economic environment, especially in Ireland.
"We have maintained effective control over costs coupled with strong cash management and continued debt reduction while at the same time maintaining the market leading positions enjoyed by our media assets.
"We have also continued to invest in the development of our businesses, in particular the establishment of talkSPORT International; concluded the Network Affiliate Agreement with ITV; acquired and integrated Simply Zesty and proceeded with the renewal of the Channel 3 TV licence.
"Reflecting our strong cash generation and our confidence in the future, we have increased the full year dividend by 17% and remain confident that the Group is well placed to maximise opportunities going forward."