19 March 2013
Profits halve at Johnston Press as advertising decline continues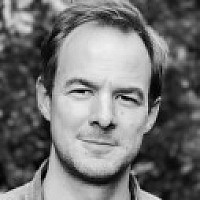 Johnston Press saw its profits more than halve in 2012 as a decline in advertising added up to another "challenging" year for the regional publisher.
Pre-tax profits fell to £12.6m from £28.4m in the year to December, with revenues down from £373.8m to £328.7m and national display advertising revenue down by 12.7%.
And although the publisher of the Lancashire Evening Post, Yorkshire Post and Blackpool Gazette grew digital advertising revenue by 12% - helping it to an operating profit of £57 million - cost efficiencies of £37.6m and a £30m windfall from the cancellation of the printing contract with News International impacted heavily.
The downward trend looks set to continue, with the group reporting that total advertising revenues for the first 10 weeks of 2013 were 15.6% lower than last year.
Digitally, the numbers were much more encouraging, with the publisher's newspaper websites increasing their daily audience by 29.3% and monthly audience figures by 21%.
Johnston Press CEO Ashley Highfield
Ashley Highfield, CEO of Johnston Press, said: "Good progress has been made in the process of transforming the Group in 2012 and the changes made provide a strong platform for us to build on in 2013 as we invest in refreshing our print portfolio, and simultaneously move our operation to be real-time, digitally led, social, mobile and ever more local.
"The economic environment remains challenging, but with the steps that we have taken to improve the effectiveness of the business, to accelerate the growth of our digital revenues, and to continue to manage our costs tightly, we believe that we are well positioned to deliver a strong operating performance in 2013 along with continued strong cash flow.
"The on-going development of our trusted local newspaper brands across print and digital remains key to us doing this, allied to the best use of both current and developing technology and the opportunities they can create for us."
The results also laid bare the extent of the company's restructure, with the headcount reducing from 5,650 to 4,350 across the year.