04 March 2013
Local World media group targets regional acquisitions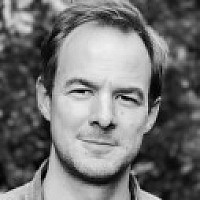 Local World, the new local media group set up by former Mirror Group chief David Montgomery, has confirmed it is intending to make further acquisitions - with potential targets rumoured to be Trinity Mirror's 130-plus regional titles.
The firm has already brought together the 110 titles run by Daily Mail & General Trust's Northcliffe Media and Iliffe News & Media, including the Hull Daily Mail, Stoke Sentinel, Grimsby Telegraph and Hull Advertiser Group.
Montgomery and chief executive Steve Auckland have already pledged a "fightback" for the ailing regional newspaper industry and positions Local World as a "one-stop shop" serving content to local communities.
Auckland told City AM: "The [local newspaper] sector needs consolidation, it's too fragmented and I think there'll be other acquisitions in time.
"We've got to get the operations working and the next part will be acquisitions."
He added that deals could be in cash or equity but added that the company was not currently in talks with any potential targets.
Trinity Mirror is already a 20% shareholder, although its papers are not part of the group. Local World is also backed by former Tory party treasurer Lord Ashcroft and hedge fund manager Crispin Odey's Odey Asset Management.