07 March 2013
Editor Charlton to leave Yorkshire Post and Yorkshire Evening Post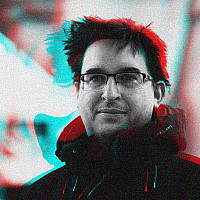 Peter Charlton, the editorial director of the Yorkshire Post and the Yorkshire Evening Post is to stand down later this year.
His print career spans 40 years, including editor roles at the Sheffield Star for 12 years and the Blackpool Evening Gazette. In the 1980s he worked for the Thomson Foundation in Beijing to set up the China Daily.
He's edited the Yorkshire Post since 2004 and took on responsibility for the Evening Post a year ago, when publisher, Johnston Press merged the 2 roles.
"After editing regional daily newspapers for the last 25 years – 21 of them here in Yorkshire – I feel it is time for me to move on to a new phase in my life," he explained.
"Editing a paper like the Yorkshire Post has been a privilege, but it is also all-consuming."
Johnston Press confirmed in a statement that he will continue to act as a consultant to the paper.
"Johnston Press announces that Peter Charlton has decided to step down from his role as editorial director of the Yorkshire Publishing Unit at Johnston Press plc from the end of May 2013 after more than 40 years in the regional press. Peter has held the Yorkshire Post Editor's position for the last nine years and has also edited the Yorkshire Evening Post since April 2012.
"He will continue to work within the business until October 2013 to lead key initiatives in Yorkshire whilst also supporting his replacement. The recruitment process for a new Editorial Director for Yorkshire will commence early next week."