26 February 2013
Moors Murders reporter dies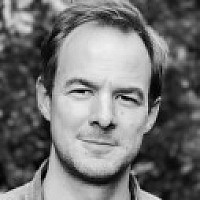 The former Manchester Evening News reporter who was the first journalist to suggest the Moors Murders may be connected has died.
Ian Fowler wrote a feature on the disappearances of Pauline Reade, 16, John Kilbride, 12, Lesley Anne Downey, 10, and Keith Bennett, 12, while working as the MEN's crime correspondent.
His piece examined the patterns of each case and concluded that they must be linked, and called for the establishment of a central missing persons bureau.
Eight months later, Ian Brady and Myra Hindley killed their last victim, 17-year-old Edward Evans – a move which ultimately led to their arrest.
Fowler went on to cover Brady's first court appearance at Hyde magistrates and later visited Hindley in prison several times with his wife Patricia Roberts, also an MEN journalist, for a series of features.
Liverpool-born, he started his journalism career on the Formby Times, going on to be editor of the Maghull Herald before joining the MEN in 1964.
He lived in Rochdale and was diagnosed with Parkinson's Disease aged 49. He leaves wife Patricia, two sons and four grandchildren. His funeral is tomorrow at East Lancashire Crematorium, Radcliffe.