12 February 2013
MEN set to lose business and features desks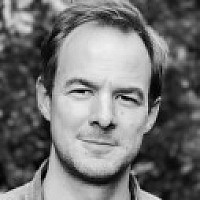 The business and features desks at the Manchester Evening News are set to go in Trinity Mirror's restructure, Prolific North understands.
Long-standing business journalists Kevin Feddy and Simon Donohue have been made redundant as part of the process and could leave the company as early as the end of this month.
Feddy was the MEN's business editor and Donohue his deputy, and Donohue was also editor of the MEN's standalone weekly title Greater Manchester Business Week.
Kevin Feddy
Adam Jupp, head of business, and business writers Shelina Begum and James Ferguson are to be absorbed by the general news team.
It is not known what the future will be for the GM Business Week magazine, although it is unlikely to be shelved completely as it is thought to make a six-figure profit for the company.
The features desk is also understood to be a casualty of Trinity Mirror's recent announcement of a new "publishing model", with features for all of its 130 UK regional titles to be handled from the new Shared Content Unit in Liverpool.
The MEN faces a total of up to 27 job cuts as a result of the restructure, with the redundancies happening in two waves, the first over the next few weeks and the second by the autumn. A further 11 jobs are being cut across Liverpool, North Wales and Chester.
Announcing the restructure last month, Lloyd Embley, the editor-in-chief of the Daily Mirror, Sunday Mirror and the People, said that the changes represented a "more unified approach in creating and sharing first-class content across the group".
See also:
Manchester Evening News to be hit hard in Trinity Mirror restructure