04 February 2013
Kaspersky gets animated with Kilogramme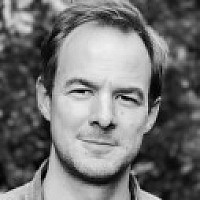 Manchester-based Kilogramme has unveiled the first of four short films it has been commissioned to make for technology giant Kaspersky.
The animation company was awarded the project without needing to tender after coming to Kaspersky's attention by winning the Best Use of Animation prize at last year's Big Chip Awards.
The first film (below), entitled 'Max and the Late Night IT Security Battle', took two and a half months to create and is intended to communicate the benefits of Kaspersky's Endpoint Security for Business software in a clear and simple way. The second film will be completed in two weeks, with the remaining two to follow in May and August.
Jon Turner, Kilogramme director and creative director of the film, said: "We're really happy with the way it has turned out and the client has already commissioned a lot more work off the back of it.
"Their previous videos were a bit dry, but we're trying to develop out a story across the four films that will help to explain a complex piece of software. The client has given us an open brief and the next one will be a film noir."
Kilogramme's other clients currently include The Gate.