12 February 2013
The Hut Group strikes publishing deal with Hearst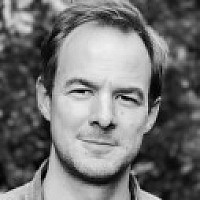 The Hut Group has joined forces with the publisher of Esquire and Cosmopolitan magazines to launch a series of new shopping websites.
The deal with Hearst Magazines UK will see the Northwich-based online retailer provide products and other support for The UK Edit, an online shopping platform that will host a variety of magazine-branded stores.
The UK Edit will feature products chosen by the magazine editors and will start to go live this week. Men's Health will be one of the first to launch, followed by Cosmopolitan, Elle and others in the spring.
Each store will be branded to match the individual magazine.
Men's Health
Arnaud de Puyfontaine, chief executive of Hearst Magazines UK, said: "This exciting new shopping concept is part of Hearst Magazines UK's overall strategy to propel its digital agenda and develop new ways for its magazine brands to connect with audiences.
"Providing our audiences with a premium shopping experience based on the advice, trust and expertise of our Editors is a natural step for our brands and The UK Edit fits perfectly into our growing stable of world-class magazine brands, digital editions, innovative apps, mobile platforms and premium websites."
The Hut Group divisional chief executive Richard Chapple added: "This partnership brings a fantastic opportunity for both parties to drive incremental revenues by bringing our assets together.
"Hearst Magazines UK audiences will benefit from The Hut Group's expanding portfolio of brands within multiple product categories, with market leading shopping and fulfilment options, while The Hut Group will enjoy increased traffic and volume, driving economies of scale which benefit the whole group.
"What excites me a great deal is the extra insight and data we'll have as partners to understand shopping and decision making habits of the UK's most affluent consumers."
Hearst, which has a base in Manchester, publishes a total of 40 magazines and websites.