11 February 2013
Freelance journalist refuses GMP footage order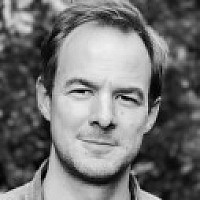 A freelance video journalist is fighting an order from Greater Manchester Police to force him to hand over footage he shot of an English Defence League protest.
The police have applied for a production order to see all footage shot by Jason Parkinson at the EDL march and counter protest organised by Unite Against Fascism, which took place in Bolton on March 20 2010.
Parkinson, who fought an eight-month battle against a similar attempt to get footage of the Dale Farm eviction in Essex in 2011, has refused to abide by the order.
He said: "I am not willing to hand unpublished material over. Journalists report the news and are not evidence gatherers for the police or anyone else. To do so would endanger the safety of all journalists in similar situations in the future. We would not be regarded as independent and would become greater targets from all sides.
"Also handing over the footage could overturn the incredibly important victory for press freedom we achieved fighting the Dale Farm production order last year."
Parkinson has received the backing of the National Union of Journalists.
NUJ general secretary Michelle Stanistreet said: "Jason Parkinson is a front line journalist and should have the right to work in the public interest without fearing he will be forced to hand over his footage.
"The union will continue to support Jason's campaign to protect journalistic sources and material."