07 February 2013
CN Group to hand out £4m Government cash to local businesses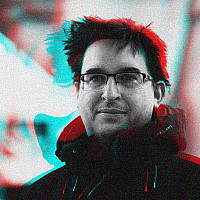 North West publishing house, CN Group, has won a bid to distribute a £4m slice of the Government's Regional Growth Fund (RGF).
The RGF was set up to boost businesses across the English regions, but the minimum grant is £1m. As such a bid team led by the Cumbria Local Enterprise Partnership, applied for £4m, which it plans to distribute to small and medium sized businesses.
"Many businesses, especially our SMEs, have been precluded from applying for RGF funding directly by the minimum bid of £1m. This LEP programme bid opens this growth opportunity up to those businesses and will make a real difference to Cumbria's economy," explained George Beveridge, the Cumbria LEP's interim chairman.
CN Group, which publishes the News and Star, North West Evening Mail and Cumberland News, was part of the bid and will now use its newspapers to encourage local firms to apply.
"We are delighted to be involved with this scheme which we believe could be a real lifeline to enterprising businesses of all sizes, operating in all kinds of markets," said David Helliwell, CN Group deputy publisher.
"Smaller businesses are the lifeblood of local communities, providing products, services and jobs and putting money into the local economy. Through no fault of their own, many struggle to get the added financial help that allows them to meet their potential."
The cash will be used to support projects that encourage job creation and economic growth.