11 February 2013
Award for Wirral Globe editor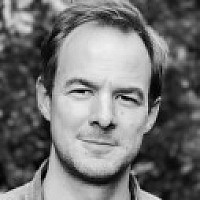 The editor of the Wirral Globe has beaten some of the country's biggest titles to be named Newsquest's Editor of the Year.
Leigh Marles was nominated for the Birkenhead-based newspaper's exposure of a local council scandal which revealed it had been overcharging vulnerable adults in the care of social services.
It marks another notable achievement for the free weekly, which last year pipped the Manchester Evening News to a regional online prize and has also been nominated for a British Press Award and Regional Press Award.
Newsquest publishes more than 200 newspapers, magazines and trade publications including 17 paid-for dailies.
Group editor Nicola Priest said: "It is extraordinary for a free title to be nominated for such a prestigious national award that recognises the work the vast majority of journalists do in calling to account those in power."
Marles added: "It's been a remarkable year for the Globe and winning the Newsquest title has been the icing on the cake."