14 January 2013
Pidd aims to "breathe new life" into Guardian coverage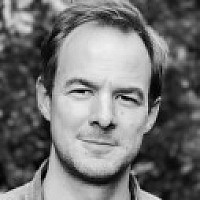 The Guardian's new northern editor has pledged to "breathe new life" into the newspaper's coverage of the north - although she admitted her ability to do so would be dictated by the newspaper's parlous financial state.
Helen Pidd took over at the beginning of the month from Martin Wainwright, who is retiring after 17 years in the post and 37 years at the newspaper.
Wainwright will stay on until March, after which Pidd will have sole responsibility for all northern news coverage and the popular The Northerner blog.
Pidd concedes that the job is "far too much for one person to do" and will be reliant on freelancers and the possibility of greater northern staff numbers in the future.
It's a far cry though from the former Manchester Guardian's heyday in the north, with its Deansgate office still housing almost 100 journalists as late as the 1970s.
But according to Pidd, the latest downsizing is more a consequence of the Guardian's financial situation than a lack of interest in the north.
"I can see why people would say that, but it is very important to us," said Pidd. "I had a meeting with Alan Rusbridger (editor) and asked him whether he honestly cared about the north, especially with the Guardian expanding so much into America.
"He did admit some responsibility for the London-centricity but said that it was not all his fault as the amount of news coming out of London has also grown. He did admit though that we have neglected the north, and in a happier financial situation the Guardian would start rebuilding its Manchester office, like The Sun has."
Commercial viability
Guardian News & Media, which publishes The Guardian, reported a pre-tax loss of nearly £76m in the year to April 2012 and in December informed staff of plans to make 68 editorial posts redundant.
And Pidd, who hails originally from Morecambe and is now based in Manchester, admitted that commercial viability was now a key determinant of all Guardian journalism.
"It's no secret that the Guardian's finances are in a dire state," she said. "We have to prove there is a commercial case for northern stories from the point of view of increasing readership, especially given the newspaper's foreign growth and the potential for an all-digital edition at some point in the future. It's about building loyal audiences and increasing readership on all stories, not just in the north."
Martin Wainwright
One success story for the Guardian's northern-based journalism has been the growth of The Northerner blog under Wainwright.
The site attracted between 200,000 and 306,000 unique visitors every month in 2012, compared to between 25,600 and 64,000 for the London equivalent.
Whether Pidd will have as much time to devote to the reader-led blog appears unlikely, however.
"The Northerner is very important in terms of building the readership and it's a good place for stories that aren't necessarily hard news but provide a good talking point," she added.
"Martin has done a great job and it's famous for having the nicest contributors below the line on the whole site. But I have got to be realistic and I have a huge job to do."
"Massively uncomfortable"
Pidd also admitted she was "massively uncomfortable" with the fact that Northerner contributors were not paid: "I don't think that in this day and age newspapers like The Guardian should be using content and not paying for it, unless for example you are a politician promoting something. Alan (Rusbridger) said it was not ideal, but at this moment in time there is no budget for it. It's above my pay grade to do anything about it."
The 31-year-old joined the paper in 2004 and has already completed a stint on the G2 supplement as well as foreign correspondent postings in Berlin and Delhi.
Comparing the independence she now has with that she had as a foreign correspondent, Pidd will aim to go where the news is while looking to deliver more coverage for parts of the north that have been somewhat overlooked.
"My brief is to breathe new life into the job," she said. "I will spend most time in the places where most news happens, and inevitably that will be where most people live in the major cities. I'm very conscious though that we have sometimes neglected the north east and Cumbria, and maybe Staffordshire, and it's important to build a bigger audience there."