30 January 2013
Manchester Evening News to be hit hard in Trinity Mirror restructure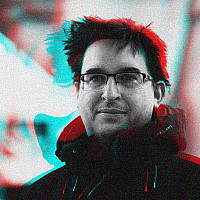 The Manchester Evening News faces up to 27 job cuts as a result of the Trinity Mirror restructure.
Prolific North understands that these redundancies will involve senior editorial staff, including section editors, and that it will happen in 2 waves, the first in a month and the second by the Autumn.
In Liverpool, North Wales and Chester, 11 jobs are being cut, but Liverpool will get an additional 10 jobs in e-editions, the Liverpool Echo and the newly created Shared Content Unit, which will be centred in the city
The National Union of Journalists has strongly criticised the move and particularly its impact on Trinity's Welsh division, Media Wales, which is expected to take shared national content from Liverpool:
"One of the proposals is to close down our features department and create a unit based in Liverpool to produce generic features content across Trinity Mirror Regionals. This will result in a loss of Welsh content in our paper and its replacement by standardised British material," said Martin Shipton, NUJ FoC.
In total the publisher is cutting 92 posts from the 800 editorial staff across its regional papers (excluding Scotland). It will, however, be hiring for 52 new roles, of which 21 will be in regional news.
Trinity Mirror argues that the new publishing model will mean an "integrated approach to creating and sharing first-class content across the group."
For more details about the changes:
Regional jobs to go as Trinity Mirror announces "new publishing model"
Trinity Mirror restructure will undermine regional journalism, says NUJ