29 January 2013
Former Johnston Press editor launches Derbyshire arts magazine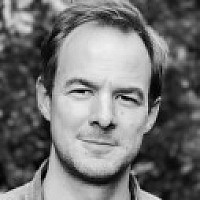 A former Johnston Press editor has launched a new magazine for Derbyshire - only months after ending a 21-year career with the regional publisher.
Amanda Penman, formerly known as Amanda Hatfield before her marriage to another former Johnston Press editor David Penman in the autumn, was group editor at the Matlock Mercury prior to leaving last summer.
She has now set up a new free monthly arts magazine called Artsbeat, which will be distributed at galleries, arts venues, tourist information centres, bookshops, cafes and bars throughout the county.
Artsbeat magazine
She said: "I have been very encouraged by the feedback I have had as I have been travelling around the county distributing Artsbeat and I am very excited to be doing something which is new and completely different to my former job in journalism.
"We have a thriving arts community in Derbyshire and I felt there was a gap in the market for a magazine focusing on what's going on where locally. Artsbeat is editorial-led and concentrates on strong features and photographs.
"I have had tremendous support from those involved in the arts to get the magazine going and some brilliant messages of support since Artsbeat hit the streets."
The 64-page magazine is A5 in size and has an initial distribution of 5,000 copies.
Among Penman's other former jobs in journalism were 10 years as a reporter and news editor on the Bury Free Press.