27 July 2017
"Significant turnaround" at WRG with £2.5m profits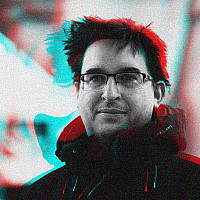 WRG has revealed its financials for 2016, which show an operating profit of £2.5m and pre-tax profits of £1.5m.
That marks a "significant turnaround" for the agency, which in 2015 had losses of £1.3m.
The Manchester agency is part of The Creative Engagement Group, which was acquired by healthcare communications group, Huntsworth PLC earlier this month for £24.7m.
"WRG's sustainable business performance is the result of a plan centred on client service, strengthening our creative output, plus attracting and retaining best in class talent across the business," said Russ Lidstone chief executive officer at WRG and The Creative Engagement Group.
"Following our recent acquisition by Huntsworth, we're able to provide an even richer range of strategic and creative communications services to our clients. It's a genuinely exciting time for all the team at WRG and The Creative Engagement Group."
While profit increased, turnover dipped from £47.5m in 2016, to £46.7m in the year ending October 31st.