30 June 2017
Join the Dots launches research spin-off Spirit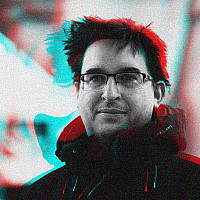 Manchester-based consumer insight agency, Join The Dots, has launched a new spin-off brand, Spirit.
This dedicated qualitative research business will be based out of its Northern Quarter offices, but will also work from Singapore for multinational clients.
"Spirit is the realisation of many years of great qualitative research and many highly skilled people at Join the Dots. This level of expertise deserves its own success story and Spirit encapsulates perfectly our qualitative offer – creative, courageous and clever," stated Graeme Lawrence, director of sales & marketing.
The agency said that the operation would specialise in "multi-method projects" and help businesses better understand people through a combination of "mobile, ethno, communities, co-creation, groups, depths, accompanied shops and user testing."
The brand already works with intu, House of Fraser, Freeview, The Co-op and ITV.