12 June 2017
Iceland ready to appoint new consumer PR agency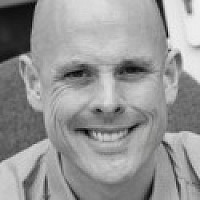 Supermarket chain Iceland is in the 'later stages' of appointing a new consumer PR agency.
3 Monkeys Zeno, which had held the account for just under a year, repitched but was unsuccessful, according to PR Week.
Manchester's Tangerine handles social media for the North Wales-based chain and was behind the memorable "Unexpected result in the bagging area…" tweet last summer, after England unexpectedly lost to Iceland at the Euros.
3 Monkeys Zeno MD Christine Jewell told PR Week: "We were surprised at the repitch being called, especially as we had increased both the quality and quantity of results, and improved [Iceland's] share of voice very significantly during our time working on their behalf.
"We wish them well with their new PR partner and look forward to using our skills and contacts to the advantage of other retailers."
Iceland PR and product manager Marie Hughes added: "I'd imagine the successful agency will be announced over the next couple of weeks - at which time we will have scoped more fully what the agency will be tasked with [doing]."
Sole operator Keith Hann handles corporate PR for the firm.