04 May 2017
VST Enterprises secures £11.4m of funding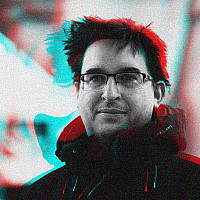 Manchester-based cybersecurity firm, VST Enterprises, has closed its fourth round of funding, after reaching £11.4m.
The funding opened 12 months ago and during that time, its valuation jumped to £220m.
The investment has come from a number of private investors. CEO Louis-James Davis remains the principal shareholder, via LJ Holdings & Investments.
"We are extremely pleased with the investment we have received, and the interest in the company that has gone along with this. We received a lot of interest and had to choose investors wisely, ensuring they all had a lot to give the company in addition to the cost of the shares purchased," he explained.
"VST Enterprises has come a long way in the last year, and the investment we have received will make the business prosper, enabling the founders to realise our vision, using VCode Technology to solve growing and ever more complex cybersecurity issues such as ID theft and counterfeiting of digital assets across sectors, channels and geographies."
The company has a total of 25 shareholders including Chris Lightbody, the first to invest in VST Enterprises, Humberto de Armas, who made one of the larger investments and Fintech expert Guy Weaver, director at KPMG.
"When I first met Louis-James, I was instantly impressed with him, his vision and his business. VST Enterprises prides itself on offering infinite possibilities through simple secure, ubiquitous technology. I was proud to offer capital to help the company realise this vision, and to assist them in reaching the right contacts and sectors which is now happening at pace," said Lightbody.
The cash will be used to employ more staff and to roll out the technology internationally. It is also seeking to bring to market VApparel, which will be used to enable instant payments for fashion, while eliminating counterfeits from the supply chain.