17 February 2017
Target Live expands with new Manchester office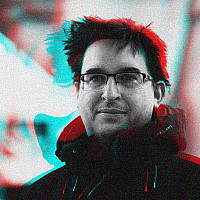 Target Live has set up a new office at the Havas Village on Princess Street in Manchester.
The marketing agency which is part of the Havas Media Group, specialises in live entertainment and the arts. It celebrates its 10 anniversary this year.
"Our portfolio of clients extends across the arts and entertainment industries not only in the UK but recently across the world. Having always represented projects throughout the UK, the new office in Manchester is a natural extension of the services that we can offer to clients," explained Guy Chapman, managing director, Target Live.
Target Live's current clients include 42nd Street at Theatre Royal Drury Lane, The Barbican, Southbank Centre, Festival Republic (Reading, Leeds, Latitude) and The Hospital Club.
"I am thrilled to see the newest members of our Havas family expanding their offering in to the vibrant Manchester marketplace. Manchester remains a high priority for Havas Media Group and adding Target Live's unique capabilities alongside paid media, earned media and creative expertise to our Princess Street base allows us to further our Village proposition," added Paul Frampton, CEO of Havas Media Group UK and Ireland.