13 February 2017
Cheetham Bell is only Northern agency named on BBC design roster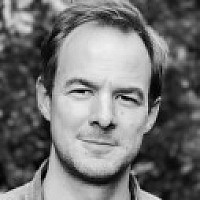 Cheetham Bell has won a place on the BBC design roster after an 11-way pitch.
The only Northern agency on the list, Manchester-based Cheetham Bell will provide design services across the BBC's public service portfolio including TV, radio and digital as well as corporate services, with the contract running until 2019.
The other agencies were London-based Stereo, Mother London, Studio Output and Glasgow-based D8.
Sam Armstrong, head of design at Cheetham Bell, said: "The BBC is a great brand, driven by a marketing team that has a clear vision and a strong understanding of their audiences' mind-sets and needs.
"For the pitch process we immersed ourselves in the BBC experience to provide insights into niche audiences and create a relevant design solution."
Cheetham Bell is now 36-strong and works with clients including Royal Exchange Theatre, John West, Siemens and Soreen.