01 December 2016
Right wing news organisation declares war on Kellogg's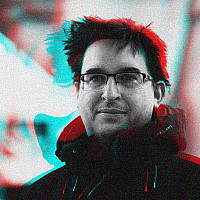 Kellogg's has followed a number of brands by pulling advertising from the "alt-right" news organisation Breitbart.
The company, which has its UK marketing operation in Manchester, has ceased all advertising on the site, saying that it wasn't aligned with their values.
Breitbart hasn't taken the move by Kellogg's too well though and has dedicated a number of pages to the company and started a #DumpKelloggs hashtag, which trended across North America.
The latest article is entitled: Breakfast Brand Blacklists Breitbart, Declares Hate For 45,000,000 Readers.
The news organisation called it an "an escalation in the war by leftist companies like Target and Allstate against conservative customers whose values propelled Donald Trump into the White House."
It is telling readers to boycott the brand:
"… to blacklist Breitbart News in order to placate left-wing totalitarians is a disgraceful act of cowardice. They insult our incredibly diverse staff and spit in the face of our 45,000,000 highly engaged, highly perceptive, highly loyal readers, many of whom are Kellogg's customers. Boycotting Breitbart News for presenting mainstream American ideas is an act of discrimination and intense prejudice. If you serve Kellogg's products to your family, you are serving up bigotry at your breakfast table," stated Breitbart News editor-in-chief Alexander Marlow.
Breitbart has gained huge popularity and has been credited to some extend with the rise of Donald Trump, indeed its executive chairman, Steve Bannon, was the President-elect's campaign manager and has been named his chief White House strategist. It claims to be a platform for the ultra-conservative, "alt-right" movement, although, despite this association with white nationalism, it states that its nationalism is political, rather than racial.