22 November 2016
Yorkshire agency lands six-figure brief to support Vorwerk's online push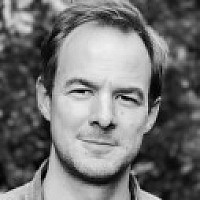 A West Yorkshire PR agency has landed a six-figure PR and content brief from international household appliance manufacturer Vorwerk.
Brighouse-based Faith PR will work with the Swiss company as it expands into online sales, a first in its 133-year-old history.
Sarah Beeny will front the campaign
Faith has been working with Vorwerk UK on an intermittent basis for the past two years and will now support its online venture with content and social media campaigns as well as press events. Property expert Sarah Beeny has been signed up to front the campaign.
Faith PR founder Stefanie Hopkins will head up the account together with digital strategist Tom McCambridge, who recently joined the team as an associate from Turnkey.
Hopkins said: "This is a significant account win and I am delighted that Vorwerk has chosen Faith PR to deliver all of its PR, social media and content as it looks to become a major player in the UK's household appliance market.
"Vorwerk has ambitious growth plans and I look forward to raising awareness of the brand through a range of activity which spans events to social media. We're also delighted that Sarah has chosen to come on board as she used to work for the brand and is a genuine fan of the product."
Eric McClenaghan, Vorwerk UK's sales and marketing director, added: "We felt that Stefanie and her team were the best PR partner for us because of their proven experience in working with the UK market to date and because of the detailed communications strategy they put together for this exciting new phase for Vorwerk."