01 November 2016
MediaCityUK agency unveils Science Warehouse rebrand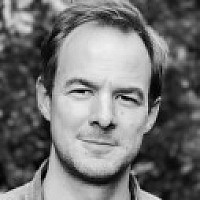 MediaCityUK-based Upp B2B has completed a rebrand for spend management solutions provider, Science Warehouse.
Initially brought in as brand consultants, the Upp B2B team used its Brand Blueprint framework and primary research-based insight to create a new proposition and direction for the Leeds-based brand.
Upp B2B's new site for Science Warehouse
The project culminated with the launch of a new website for the company, a specialist in e-procurement solutions for sectors including higher education, healthcare and government departments.
Science Warehouse senior marketing manager, Victoria Winn, said: "Upp B2B drilled deep to gain a thorough understanding of our customers and industry, as well as our solutions offering and business culture.
"The whole process was highly structured, and it enabled us to quickly get to grips with the key aspirations and future direction of our brand positioning. The thinking and creative visualisation that Upp B2B produced instantly felt right for us as a business and we're thrilled with the final result."
Upp B2B, which formed following the recent merger of Marketecture and Clock Creative, has a staff of more than 30 and a turnover of just over £2m.
Upp B2B's digital director, Andy Sweeting, added: "With a much clearer proposition and an improved user experience, we're confident the new brand identity and website will help Science Warehouse achieve its goal of driving new revenue streams."