22 September 2016
WRG and The Moment combine forces in "agency alliance"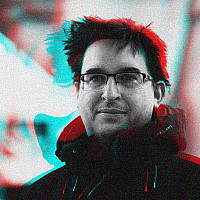 Manchester-based WRG, is to form a new partnership with sister agency, The Moment, to grow their presence in the experiential and communications sector.
Both companies are led by CEO Russ Lidstone and owned by Lloyds Banking Group's private equity house LDC.
"We are excited by this new opportunity and believe there is a great opportunity for the two agencies to combine forces to deliver a more fully integrated service for clients," explained Lidstone.
"The Moment are at the cutting edge of film and digital and so are an ideal partner as both agencies are continually looking for new ways to appeal audiences with creatively engaging communications.
"I'm delighted to announce this partnership between WRG and The Moment and we are already working on a number of projects together."
Lidstone joined the organisation in May this year, having spent the last 6 years as CEO of Havas Worldwide.
"What I've learned in my time outside of broadcast advertising is that brands can engage much more deeply through the creative use of events, video and immersive technologies," he continued.
The partnership will be brought together under the strapline: 'The Creative Engagement Group'.
The Moment has offices across in Manchester, London, Plymouth, Philadelphia and Abu Dhabi. Previously known as ONE TWO FOUR, it was spun out of the TwoFour Group in 2014 ahead of TwoFour's sale to ITV Studios.