07 September 2016
Leeds agency Golley Slater PR North toasts duo of new contract wins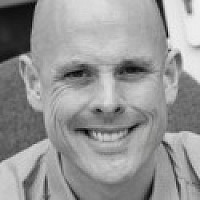 Leeds agency Golley Slater PR North is toasting contract wins with Masons Yorkshire Gin and The New World Trading Company.
Masons has appointed the agency to raise its brand nationally, while The New World Trading Company has increased an existing contract to include its York opening.
Earlier this year, the agency was appointed by the New World Trading Company to handle the consumer communications for its Leeds bar, The Botanist.
Golley Slater PR North MD, Eileen Stretton, said: "The team have had a great year, winning some really landmark accounts.
"To build on our existing relationship with the New World Trading Company for another Yorkshire opening is really exciting for us.  "We were thrilled to work with Masons Yorkshire Gin as part of their relationship with John Lewis, and to work with such a lovely, local success story to promote their growing business nationally is a great opportunity."
Golley Slater PR North, based in Leeds city centre, is a division of Golley Slater, a full service marketing agency with offices across the UK, employing over 200 marketing professionals.
The agency provides advertising, direct and digital, PR, media, branding, social media, recruitment and contact management services.