19 August 2016
Positive press drives visitor numbers for Hull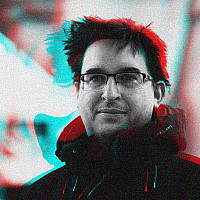 Hull's tourism industry has grown by 6.4% over the last 4 years according to new research.
That has led to a 12% rise in jobs related to the tourism industry (5,915) over the period.
"It is incredibly encouraging to see visits to Hull on the rise and the contribution to the local economy and job creation offers a real boost to the city," said Anthony Yates, tourism manager for Visit Hull and East Yorkshire.
"The recent positive press we've had from national and international tourism bodies and travel bloggers are helping to change old perceptions of the city and as 2017 nears, I am very confident this will continue into the coming years, ensuring Hull is firmly on the map as a world-class visitor destination."
The independent data, commissioned Visit Hull and East Yorkshire said that more than 5m people took trips to Hull in 2015. Day trip expenditure also increased by 5% to £148.8m.
The report said that the local visitor economy was now worth around £274m.
"These figures are a fantastic boost for Hull as it prepares to welcome even more visitors from across the country and around the world in 2017. It's clear that increasing numbers of people recognise that Hull is already a brilliant place to visit thanks to the great culture, heritage and sport to be found here," added Martin Green, CEO and Director of Hull 2017.
"Being UK City of Culture is an unprecedented opportunity to build on that momentum, to create a year to remember and also benefit the bottom line for local businesses."