22 August 2016
PA Group acquires remaining 20% stake in Sticky Content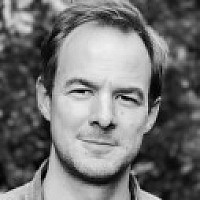 PA Group, the parent company of the Press Association, has acquired the remaining 20% stake in content marketing agency Sticky Content.
The group had originally acquired an 80% stake in the company - which is now based out of PA's Northern HQ in Howden, East Yorkshire - back in October 2013.
PA's Northern HQ in Howden
The firm said the move was part of a "long-term strategy to diversify its business and become the preeminent provider of cross-platform content to customers across a range of sectors".
Catherine Toole, who founded the business in 1997, will remain with Sticky Content as a non-executive director and business consultant.
She said: "Sticky Content is entering a new era as it seeks to retain and grow key accounts, and stay ahead of digital best practice.
"Our relationship with the PA Group has been invaluable in implementing that strategy, through the addition of production resource and scale."
Clive Marshall, chief executive of PA Group, added: "Sticky Content is a natural addition to the PA Group as we strive to meet the growing demand for cross-platform content and services from a variety of customers."