03 August 2016
Kevin Roberts resigns from Publicis Groupe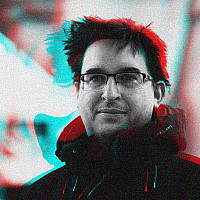 Publicis Groupe has confirmed that Kevin Roberts has resigned, following comments he made about women in the advertising industry.
Lancashire born Roberts, who was executive chairman of Saatch & Saatchi and head coach at Publicis Groupe had been asked to take leave of absence on Sunday.
He will step down on September 1st, prior to his retirement, which he was due to take in May.
Earlier today, Roberts released a statement to The New York Times, in which he apologised for comments made to the Australian Business Insider.
"'Fail Fast, Fix Fast, Learn Fast' is a leadership maxim I advocate," he wrote in the statement.
"When discussing with Business Insider evolving career priorities and new ways of work/life integration, I failed exceptionally fast.
"My miscommunication on a number of points has caused upset and offence, and for this I am sorry.
"I have inadvertently embarrassed Saatchi & Saatchi and Publicis Groupe, two companies I love and have been devoted to for almost 20 years.
"I have expressed my regret and apology to the companies for the furore my remarks and language stimulated, and I extend this to colleagues, staff and clients."
He continued:
"There is a lot of learning to reflect on, and within the thousands of tweets, comments and articles there are many powerful and passionate contributions on the changing nature of the workplace, the work we do, what success really looks like, and what companies must do to provide women and men the optimal frameworks in which to flourish.
"I believe that new thinking, frameworks and measures are needed to make more rapid progress on diversity in all its forms, in all professions and occupations. Hopefully, the focus on this serious and complex issue will gather momentum."