02 August 2016
Delineo welcomes new era with digital emphasis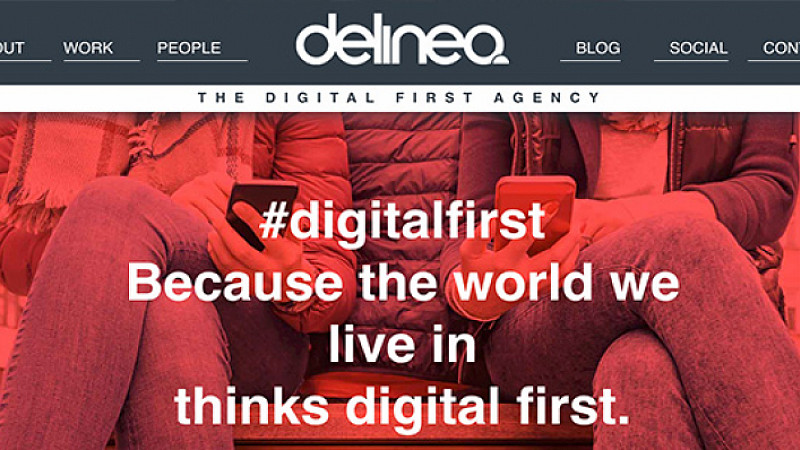 Manchester-based Delineo has relaunched as a "digital first engagement agency".
Sam Rowlands, its client service director explained that the concept of digital first wasn't merely a new tagline, but a response to the changing requirements of its clients and the industry as a whole:
"Having witnessed the seismic impact that digital has made in a remarkably short time, we know that marketing departments in every industry are under huge pressure to make change happen – and quickly. This dramatic shift is the single greatest marketing challenge of our age, which is why we've decided to change Delineo's culture from the ground up to firmly take the reigns."
The move has been shaped by "four years of Marketing Director forums, forty one-to-one expert interviews, countless hours of open desk research and extensive client dialogue."
"The digital mindset has evolved, but it's important to remember that we don't yet live in an entirely digital world – digital co-exists with tried-and-tested principals of more traditional marketing. We believe firmly in putting digital first, but it must also work within the wider marketing context," added creative director, Leigh Sheridan.
The relaunch includes a refreshed brand identity.
"Delineo is bringing together creative talent and technology to deliver a joined-up world of campaigns, content, platforms and performance – all driven by data and creativity," said digital director, Stephen Frater.
"Do we practice what we preach? Most certainly. We get inside the brand, get to know the people we're talking to – and start targeted conversations that deliver results and we believe Digital First is the platform to make that a reality."