11 August 2016
Co-op Bank returns with new TV campaign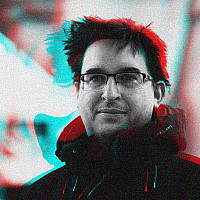 The Co-op Bank is launching its new television campaign next week, continuing its "Good to be different" messaging.
A television advert will air at key times on ITV1 and E4, during Coronation Street and Made in Chelsea. It's been produced by Leo Burnett and has been re-focused to promote the bank's current account switching offer.
"We wanted to highlight that the Co-op Bank's approach to values and ethics makes us stand out from other UK banks," explained Alastair Pegg, marketing director at The Co-operative Bank.
"Our ad and the wider brand campaign – featuring people who make a positive contribution to their communities – got a fantastic reception first time round. We've brought it back to TV to showcase our current account switching offer to prospective customers in the lead up to a key time of year in the market."
In addition, Manchester agency, myclever, has created new organic and paid-for social content.
"The biggest success of the initial campaign was the positive reaction we had to our social content. This time around, we're utilising the standout assets from the first wave of the campaign, including the now socially famous Joshua Coombes, the hairdresser who works with the homeless; alongside some new content created with Hospice UK, one of the charity partners linked to our current account," continued Pegg.