01 August 2016
Brass behind "huge" digital campaign for Ribena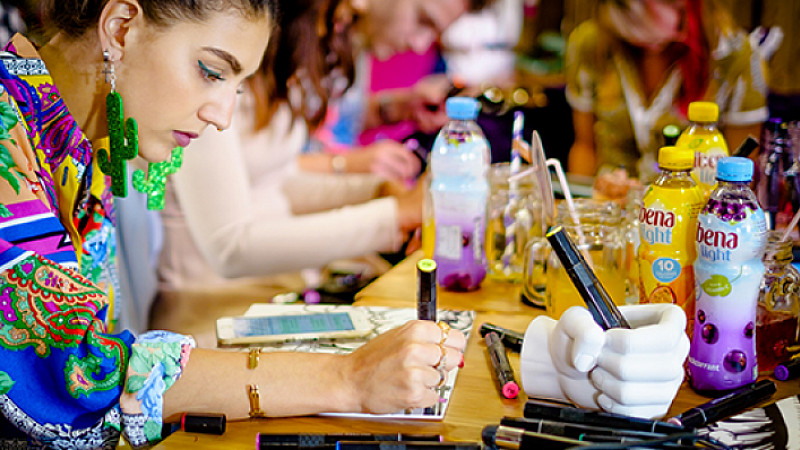 Brass has taken the lead on a major digital campaign for drinks brand, Ribena.
The Leeds agency kicked off with a pop-up Ribena Colouring Cafe in Covent Garden, which was developed in conjunction with TRO. Those who attended, coloured in tiles, which would become part of a giant illustration.
In partnership with Frank PR, Brass invited vloggers such as Giovanna Fletcher and the Confetti Crowd to attend, with the finished work brought to life through projection mapping technology.
"Brass has created an amazing interactive and engaging digital campaign that is helping us achieve our ambition of creating more meaningful interactions with our target audience. We are really pleased with how the campaign has been received," said Ribena senior brand manager, Emmeline Purcell.
Over 4 weeks, a film of the event has received millions of views across social media, VoD and digital video.
Outdoor media has also been employed, along with sampling activity.
"We are fantastically proud of the work that Brass has done to make this campaign a reality. From coming up with the initial concept, through to engaging all the parties required to execute such an innovative creative idea; bringing this campaign to life has been no mean feat," added Paul Mallett, managing partner at Brass.
"It's testament to the great relationship we have with Ribena, that they asked us to take the lead on the campaign and make it into the amazing success that is has already become."