15 July 2016
Percol Coffee adds a dash of Chilli UK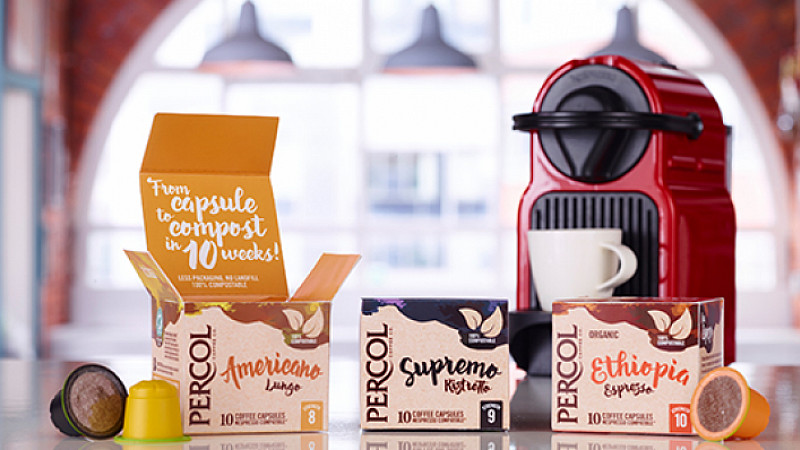 Leeds-based Chilli UK has designed the packaging for a new range of coffee from Percol Coffee Co.
The Nespresso compatible tablets are a first in the UK, because the packaging is fully compostable.
"This has been a really exciting project launch; we finally have guilt-free capsules! This means consumers can experience the great taste of Percol Coffee without the concern of producing mountains of landfill waste," said Niomi Taylor, marketing manager at Percol Coffee Co.
As well as promoting its environmental credentials, the packaging features certifications from the Rainforest Alliance and the Soil Association.
Chilli has previously worked with the brand on its "Cool Beans" campaign, as well as redesigning its website.