06 June 2016
University of Salford hires gyro Manchester for student recruitment boost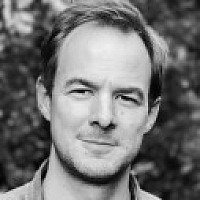 The University of Salford has selected gyro Manchester for its 2016/2017 student recruitment campaign following a competitive selection process.
The agency has been tasked with increasing brand awareness and perceptions of the university, underpinned by a new brand positioning.
The university has 20,000 students and 2,500 staff
Its campaign will look to bring to life the university's values, its links with the industry, and the employability of its graduates.
The integrated, multi-channel campaign will include out-of-home, radio, cinema and digital media.
Hannah Burchell, associate director of marketing at the University of Salford, said: "The university is pleased to be working with gyro on our forthcoming recruitment campaign.
"It's great to partner with an organization who understands Salford and its rich history and its exciting, evolving future. We have ambitious growth targets for the future and it's imperative that we do everything possible to showcase the opportunities that studying at the University of Salford can bring.
"We are proud to have been based here in Salford for over two decades and in the city of Manchester for over 100. Thus, we feel that our experience of working with postgrad higher education institutions will help bring a fresh perspective to the sometimes-cliched world of undergraduate communications," said Danny Turnbull, MD at gyro Manchester.