07 June 2016
Manchester United still the most valuable brand in world football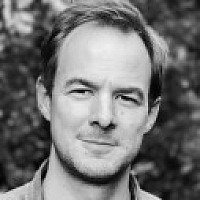 Manchester United have retained their status as the most valuable brand in world football - despite failing to qualify for next season's Champions League and sacking manager Louis van Gaal.
For the second straight year, the Old Trafford club has exceeded the billion dollar threshold in Brand Finance's Football 50 list, with Real Madrid second and Barcelona, neighbours Manchester City and Bayern Munich completing the top five.
United stay top despite a generally underwhelming season
Arsenal, Chelsea, Liverpool and Tottenham also make the top 10, while Everton rises two places to 13th with Stoke City up seven places to 19th.
Unsurprisingly, the fastest growing brand of 2016 is Leicester City, whose Premier League title win has seen it surge 26 places up the list to 16th, with a brand value of $237m (£164m).
Brand Finance uses a wide range of factors to calculate both a club's brand value and brand rating, taking into account the image of the club, reputation, heritage, on-pitch performance, and how aware people are of them.
Brand Finance chief executive David Haigh said: "Leicester's success is something their existing sponsors will only have dreamed of and their return on investment has been spectacular.
"Armed with a thorough understanding of what its brand is really worth to potential sponsors, Leicester will now need to carefully manage the flood of offers and opportunities it receives to both maximise revenue and create partnerships that will reinforce the club's brand as well as its bottom line."