07 June 2016
ANS Group returns to MC2 for media brief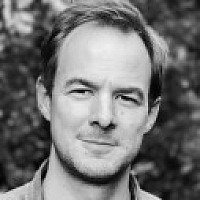 Cloud services provider ANS Group has appointed MC2 as its retained media relations agency.
The Manchester-headquartered marketing communications agency has been tasked with raising ANS Group's profile in the trade, regional and national press.
MC2 has worked for ANS previously, between 2008 and 2011, before ANS took the work in-house.
ANS Group CEO Paul Sweeney
Since then ANS has grown to nearly 300 staff and has a turnover of £60m.
Paul Sweeney, CEO at ANS, said: "ANS is going from strength to strength, with our strategic acquisition plan backed up with innovative technology development. We're changing the way that private cloud is built and deployed, with our RAPID offering slashing deployment times from months to just weeks. MC2 is well-equipped to support us in achieving our long-term business objectives."
Jonathan Saatchi, account director at MC2, added: "Having a team dedicated to technology means we are fully immersed in the wider tech landscape. This allows us to quickly understand what a company like ANS is looking to achieve and create a tailored communications strategy to match."
MC2 recently opened an office in San Francisco to supplement the 40 staff already in Manchester in its PR, design, digital and video teams. The new communications agency – called Peleton – is headed up by Chris Cox, a former creative director at Cohn and Wolfe San Francisco.
MC2's dedicated technology team already handles a range of accounts including NCC Group, Avecto and Intercity Technology.