06 April 2016
Pets at Home marks 25th anniversary with social media campaign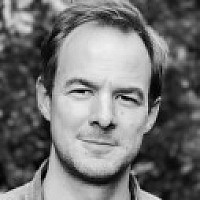 Pets at Home has worked with a number of Northern agencies on a social media campaign to mark its 25th birthday.
Developed by iProspect Manchester, the concept took two months to execute and involved sister agency Carat Media and video production company The Gate.
The campaign encourages customers to submit videos of their pets, with the best content included in an official 25th birthday video to run on ITV Player on Monday 18 April.
Celebrity pets on Instagram were used to launch the campaign, and there's a dedicated Tumblr page to host the video and gif content.
A spokesman for Cheshire-headquartered Pets at Home said: "We loved iProspect Manchester's idea of teaming up with some of the UK's biggest social media stars to help us kickstart the campaign and they didn't disappoint us.
"Their performances in the teaser video were very cute and entertaining and their involvement in the campaign has already created a lot of buzz and excitement among their followers. Content submissions are already flooding in and we're excited to see what the final birthday video looks like on 18 April."