08 April 2016
Illuminating win for Smoking Gun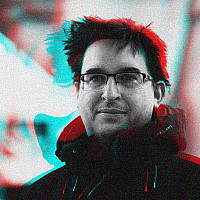 Smoking Gun has been appointed by online LED lighting retailer, LED Hut.
The Manchester agency will deliver a 12 month campaign to promote the brand and build awareness of LED lighting. This will be across traditional PR, social media, events, as well as media buying in trade titles.
"LED Hut is an exciting business that has seen phenomenal growth over the last five years, our job is to help continue that growth through increased knowledge and reasons to believe for both the trade and consumer audiences," explained Rick Guttridge, managing director at Smoking Gun.
"Consumers and the trade understand the cost and environmental benefits of LED lighting, so we will be working closely with LED Hut to position them as industry experts via a comprehensive PR schedule that will include ambassador endorsement, product placement and digital campaigns."
The Manchester e-tailer was established in 2011. Two years ago it merged with Batteries Plus, the largest battery and lighting franchise in the United States.
"We needed a PR agency that could offer creativity while delivering measurable results that help our bottomline.  Smoking Gun ticked all the boxes, providing a one-stop shop of marketing, PR and digital expertise," added Simon Weigh, marketing director at LED Hut.