21 April 2016
Bloom wins competitive pitch for Anytime Fitness Australia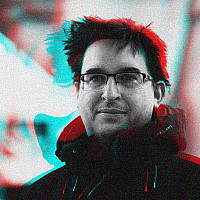 Bloom is sending a team to Australia, after winning an international competitive pitch for Anytime Fitness Australia's integrated marketing account.
The Leeds based agency has been awarded a 2-year contract and will be working alongside an in-house data and marketing team.
"We're delighted to have won such a coveted account," said Bloom Agency CEO, Alex Craven.
"It is an exciting opportunity to work with a global health and fitness brand as they embrace a digital-first strategy."
Anytime Fitness is the largest gym chain in Australia, with more than 450 clubs and a global operation, which has more than 3000 locations across 19 countries.
"We're delighted to welcome Bloom Agency to Australia; they come with a strong track record in data, digital and creative across multiple sectors," added Arthur McColl, CEO of Anytime Fitness Australia.
"Their extensive experience in the fitness industry and unique data insight tools will help Anytime Fitness Australia to amplify our brand and engage with our customers."