30 March 2016
USP Creative set to make redundancies after losing Redrow account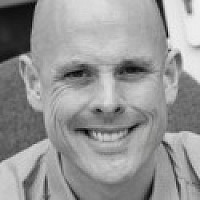 Liverpool agency USP Creative is set to make redundancies after losing the Redrow account, Prolific North has learned.
The firm was appointed on a three-year contract by Redrow in April 2013, but it has not been renewed.
MD Alex Rose told Prolific North: "Redrow have consolidated their business within another of their portfolio agencies.
"As a result we are in the process of restructuring our business and are in discussions with those staff affected.
"We are currently working on some exciting projects with global blue chip companies and looking forward to the future."
There is no figure for the number of redundancies that could be made.
Dave Bexon, group sales and marketing director for Redrow, told Prolific North: "We've parted company with USP at the end of a three-year contract following a very thorough review of our marketing needs.
"We'd like to thank USP for everything they've done for Redrow and we wish them success in the future."
The agency ranked 43rd in Prolific North's list of the top 50 integrated agencies in the north for 2015 and employed 24 staff.