15 March 2016
Princes aim to be cut above the rest with "royally good" campaign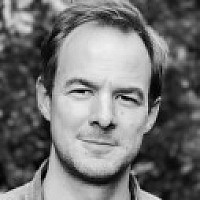 Liverpool-based food brand Princes makes a play on its name in a new £2.7m above-the-line campaign.
Creative from the new campaign
The 'Really Simple, Royally Good' campaign builds on its association with royalty to claim it is a "cut above the rest".
Multi-channels initiatives will be delivered for each category – Princes Fruit, Fish, Meat and Juice – including TV and radio advertising, PR, social media, web, digital marketing and sales promotions, which have been developed through shopper focus groups.
Neil Brownbill, marketing director for Princes Limited, said: "'Really Simple, Royally Good' allows us to create a play on our brand name in a way that is distinctive, memorable and ownable.
"The campaign is set to make a significant and positive contribution to the brand's continued development."
Princes Fruit will be the first range to use the new proposition, with a breakfast radio airtime campaign reaching 3 million people.
'Really Simple, Royally Good' will be supported in store with POS, in store communications and sampling.