07 March 2016
Morrisons complains to advertising watchdog over "30% cheaper" campaign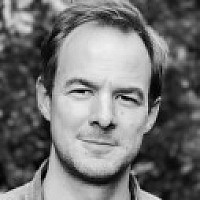 Morrisons has complained to the advertising watchdog over Aldi's latest advert claiming to be 30 per cent cheaper than its rivals.
Morrisons has complained about Aldi's most recent campaign
The Bradford-based supermarket is claiming that Aldi's latest advert – which aimed to "set the record straight" in wake of Morrisons 'Price Crunch' promotion – is unfair as it compares Aldi's own-brand products with those of branded goods in other supermarkets.
Among the products compared were Heinz tomato ketchup, Finish dishwasher tablets, Lurpak butter and Tropicana.
An spokesman for the Advertising Standards Authority (ASA) said that Morrisons and others had complained and "challenged whether Aldi's comparison of exclusive own brand products with premium branded products during Morrisons' 'Price Crunch' is misleading and presents an unfair and unrepresentative price advantage".
It's the latest in a series of spats between the supermarkets. Last year, Aldi made an official complaint to the ASA about Morrisons' Match & More campaign. Both Aldi and Lidl had run a series of ads mocking the now-dropped scheme.