04 March 2016
Communisis reports rising revenue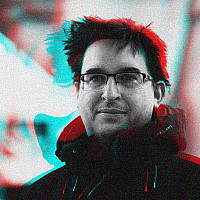 Communisis PLC in Leeds has reported growth in revenue and profits for the year.
The agency has seen revenue rise 3% to £354.2m, while profits are up 14% to £18m.
"We have delivered an improvement across all key performance metrics during 2015. Adjusted operating margin moved further ahead and bottom-line profitability contributed to a doubling in free cash flow. Significant contract renewals and our new business pipeline will enable us to continue delivering growth, profitability and value in 2016," said chief executive, Andy Blundell.
Blundell added that they had seen organic sales growth, plus contract renewals from Barclays, RBS, Centrica and RBS. The agency also won work from Legal & General which will commence next month, while it signed a 6 year deal with AXA UK in February last year.
There has also been an increase in international work, with 28 clients and 3 new locations in Bucharest, Milan and Warsaw, with a new office opening in Dubai later this month.