04 February 2016
Yorkshire Tea extends England cricket deal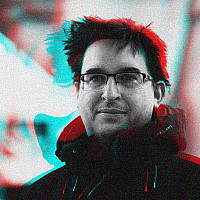 Yorkshire Tea has extended its deal with the ECB for a further 3 years.
It's been the "Official Brew of England Cricket" since 2013 and the new contract will see increased investment from the Harrogate-based firm.
"Coming from a county with such a strong cricketing heritage, we've always felt a close connection to the game, right down to the illustration of a village game on our box," explained Kevin Sinfield, head of brand marketing at Taylors of Harrogate.
"While we've had a good innings so far, with 2015 in particular marking a year of cricketing tea break firsts, we're just getting started! Over the next few months and years, fans of the game can expect to see more exciting tea break action as we further develop our partnership."
The company will have a range of commercial rights, including access to players, in ground advertising and on-pack promotions. The company plans a television advertising campaign, social media and on-pitch appearances by the 'Yorkshire Tea Band' during the tea-breaks at all Investec Test Matches.
"Cricket and tea are a natural fit for a successful marketing campaign and we are delighted that we have helped Yorkshire Tea achieve wider exposure via this sponsorship – and become one of the UK's best known brands," added ECB commercial director Sanjay Patel.