11 February 2016
Manchester United's record revenues up 27%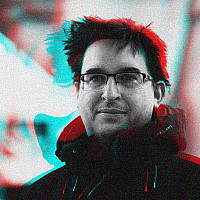 Manchester United has revealed a record quarter two, with revenues up 26.6% to £133.8m, while its adjusted EBITDA has risen 32.3% to £56.1m.
The period, to the end of December also showed that commercial revenues had risen 42.5% (£66.1m) for the quarter; and broadcasting was up 31.3% (£37.3m).
The group has also sealed 2 sponsorship deals, renewed its partnership with Thomas Cook and announced licensing deals with New Era and Heroes.
For the full year, it expects revenue to be £500m+.
In detail, sponsorship revenue increased £1.6m to £37.4m over the quarter;  while retail, merchandising, apparel & product licensing revenue was up 225.3% (£25.7m). The huge leap was due to the new agreement with adidas which started on August 1st.
Mobile and content income for the period was £3m, up 11% over the quarter.
Champions League games helped increase broadcast revenue to £37.3m (up 31.3%), although this was offset against four fewer television Premier League matches.