14 January 2016
Shop Direct predicts increase in digital "personalisation" in 2016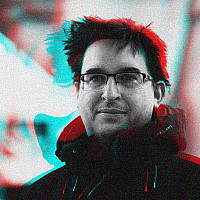 Shop Direct is predicting that the pace of innovation in how the online customer journey is personalised will accelerate in 2016.
The Merseyside online pureplay retailer says it wants tailored journeys, with irrelevant products and messages removed. In order to do that it has invested to combine Big Data with "cutting edge technology and continuous experimentation".
It added that this personalisation would focus on the marketing that brings in the customer; the "shop" they then enter; and how they stay in touch after the acquisition.
The firm has also announced a £50m financial services personalisation programme, in partnership with IBM. This will create "ground-breaking capabilities" that offer tailored financial services products.
"Looking forward to 2016, we'll stick to delivering our strategy of making good things easily accessible to more people. In particular, 2016 will be the year of personalisation for Shop Direct," explained CEO, Alex Baldock.
"Personalisation is at the heart of making the shopping experience ever easier for our customers, enabled by heavy investment in Big Data and technology which we expect to make a big impact in 2016."
This all comes following a record-breaking Christmas for the company, with sales up 6% year-on-year. Its Very brand recorded sales up 17% compared to last year and is on track to achieve £1bn in sales this year.
The firm received 82m site visits (up 8%), while Black Friday sales increased by 64% on last year.
"Christmas 2015 was a record-breaker for Shop Direct, and we're pleased to see our momentum continue to build," continued Baldock.
"Received wisdom is that every retailer should be multi-channel. We don't buy that. We like being a Digital pureplay. It allows us to keep things simple and focus our energy on mobile innovation, which has been a big factor in our record peak trading."
Sales via mobile devices at Very grew 32% year-on-year.